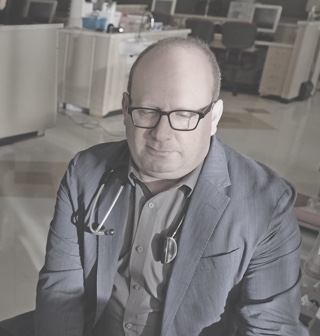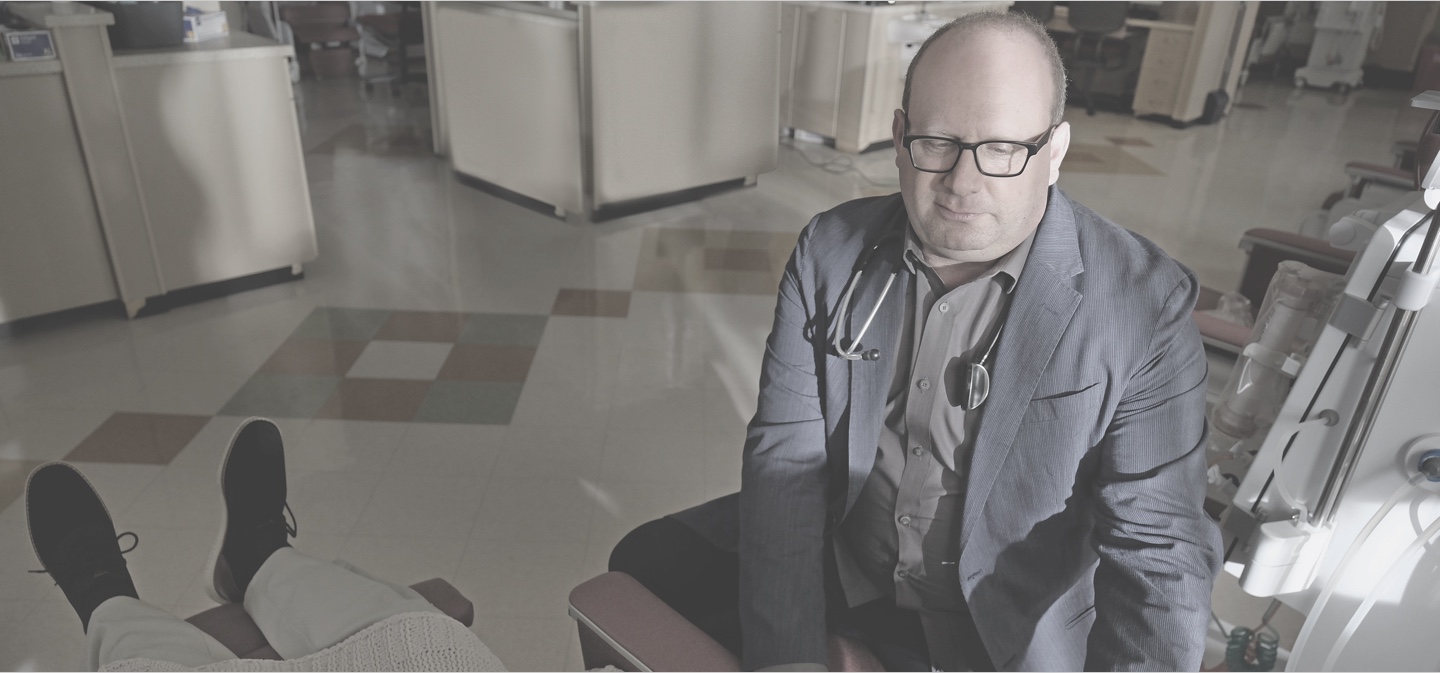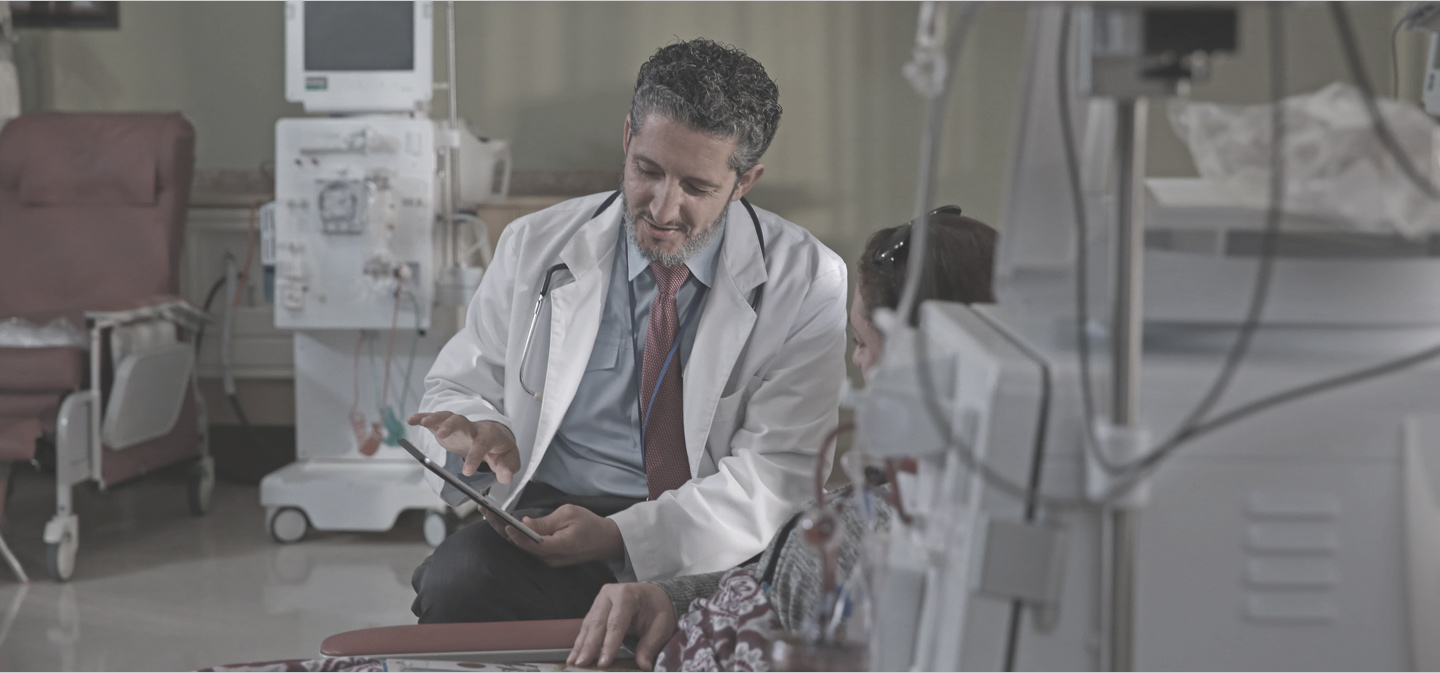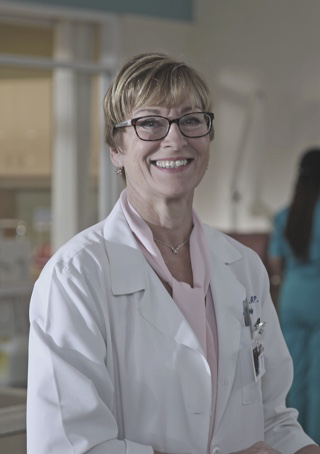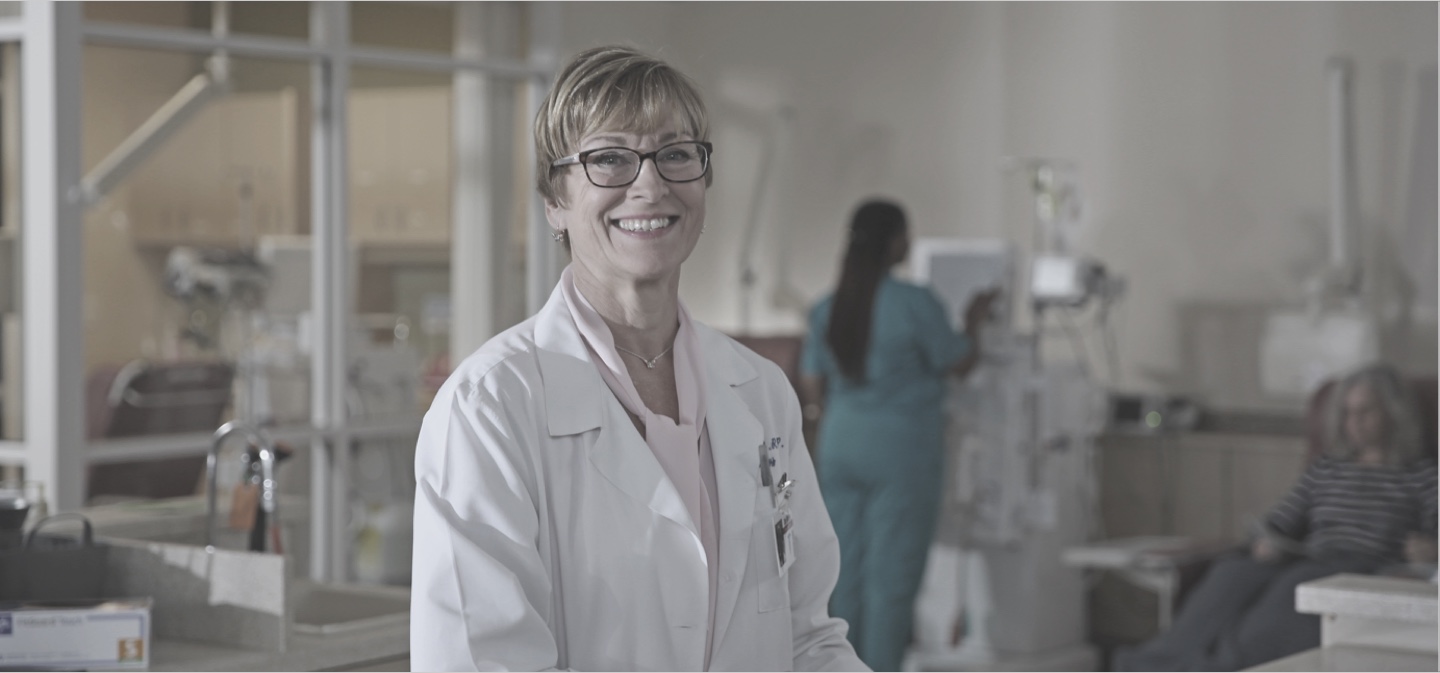 Dr. David Henner
Nephrologist
---
Dr. Abdul Abdellatif
Nephrologist
---
Debbie Glidden
Nurse Practitioner
---
Dr. Henner spends much of his time educating patients and physicians. He practices a dynamic team approach in which nurses, social workers, technicians, and dietitians work together.
Dr. Abdellatif's patients consistently call him "kind and caring." He is honored to have received the Compassionate Doctor Award and Patient's Choice Award for many years.
Ms. Glidden is passionate about nephrology and dialysis. As a nurse practitioner, she enjoys working independently with patients and helping them manage their health.
Dr. David Henner
Dr. Abdul Abdellatif
Debbie Glidden, NP
What was treating sHPT like prior to calcimimetics?
In the past, when I would think about treating secondary hyperparathyroidism, it was a lot like juggling. Treatment for me could include giving my patients phosphate binders and vitamin D. Sometimes, the phosphate binders would cause my patient's calcium levels to go up. And if you give vitamin D, that could raise the calcium and phosphorus; so in those instances it would feel like you're kind of chasing your tail.
What impact has Parsabiv® (etelcalcetide) had on your patients and the treatment of sHPT?
Parsabiv® has had a huge impact on what we do at our practice in regards to the way we treat sHPT. For myself, and most of my colleagues, we routinely write Parsabiv® for appropriate patients. And I see that trend continuing because we have seen good results when managing sHPT with Parsabiv®.
What would you say to any clinicians out there who are wondering if Parsabiv® could be right for their patients?
I would say, if you have a patient who you believe could benefit from a treatment like Parsabiv® (etelcalcetide), you have to advocate for them. And I do that every day. Ultimately, we've got to do what we feel is right for our patients. I couldn't sleep at night unless I felt "today, I did all I can for my patients." That's my responsibility—and I think most nephrologists feel the same way.
Individual results may vary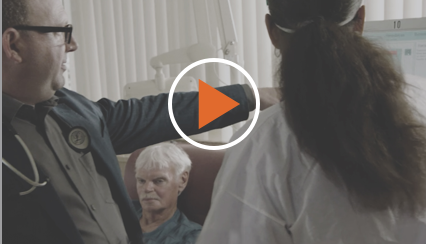 Early Experience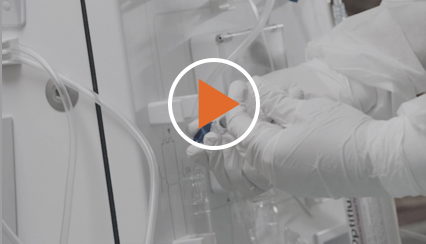 Parsabiv® in Practice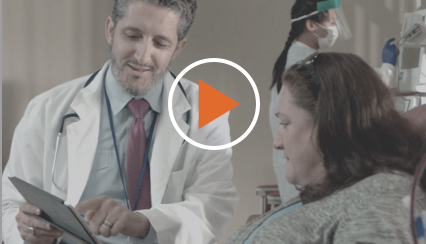 Making a Difference
What were your expectations when you first started to prescribe Parsabiv®?
I was cautiously optimistic that Parsabiv® (etelcalcetide) would help, because now we are in control of administering the medication to our patients. Parsabiv® further justified my belief in calcimimetics.
Can you share a patient success story that makes you especially proud?
I have this one patient with sHPT—she had a wake-up call when I recommended she meet with a surgeon. Up until then, she wasn't very active in her care. As soon as Parsabiv® (etelcalcetide) came out, she was the first patient in her dialysis unit to receive it. We initiated her on 5 milligrams, 3 times a week at the end of hemodialysis, and we titrated her dose based on her labs. We didn't even need to titrate to the maximum dose and in a few months her PTH was in range. After a year of treatment on Parsabiv®, her PTH is still in range without me having to significantly change her dose. Her secondary hyperparathyroidism is well managed and she is more active in her care.
What was it like to be able to deliver good news to a patient?
It feels great to share good news with patients, because frankly these are people who may not be used to hearing a lot of good news. That's really inspiring to me, and now I am working very closely with my care team to monitor and identify other patients who may be appropriate for Parsabiv® (etelcalcetide).
Individual results may vary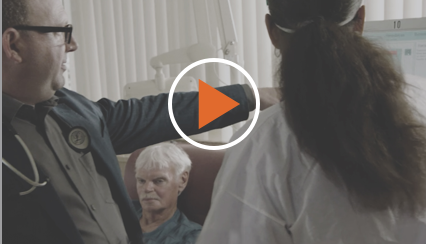 Early Experience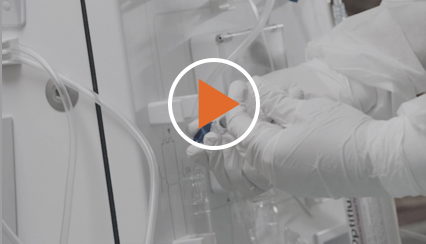 Parsabiv® in Practice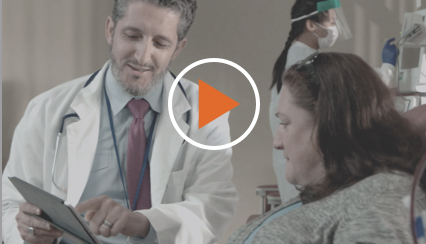 Making a Difference
Care Team Dynamics
How do you go about starting a new patient on Parsabiv®?
First and foremost, I will write Parsabiv® when I feel it's important for us to control administration. We initiate Parsabiv® (etelcalcetide) for appropriate patients in order to manage their sHPT. We start them out at the approved dose, which is 5 mg 3 times a week, at the end of hemodialysis. It's important to ensure that a patient's serum calcium is at or above the lower limit of normal before initiating Parsabiv®. Following initiation, check the patient's calcium levels after 1 week, then every 4 weeks after that. Also, you need to check the patient's PTH levels after 4 weeks, then continue to check PTH based on whatever your practice does. Of course, all dosing and monitoring information can be found in the package insert.
Once you've decided to prescribe Parsabiv®, we need to work with our dialysis organization to make sure we get that patient on Parsabiv®.
Why do you think Parsabiv® (etelcalcetide) is worth advocating for?
I cannot stress enough the peace of mind I have knowing that I control administration with Parsabiv®. I've been in dialysis over 35 years and I've seen what these patients go through. It's not an easy life. That's why I fight for Parsabiv®—I do it for my patients because I care about them, and I've seen the difference Parsabiv® can make. And that's what matters most to me. It works.
How does your care team work together to make things run smoothly?
We work together to establish great communication, which relates to everyone knowing what our treatment goals are for sHPT—aligning on what labs we want to achieve and how to get there. Also knowing what triggers exist when it's time to start a new therapy.
Individual results may vary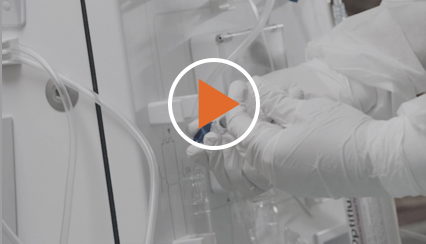 Parsabiv® in Practice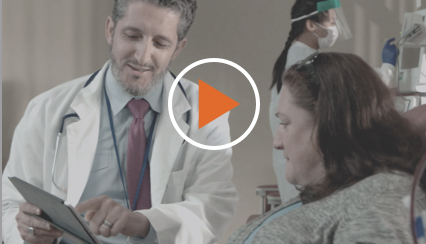 Making a Difference
Care Team Dynamics
---
Spotlight on Nephrology Podcast
Tune in to this series to learn more about Parsabiv® (etelcalcetide), and how changing dynamics are affecting some patients with sHPT
---